Dates and prices
Summer camps for fantastic adventures
Stays of 11 days and 10 nights
Join ou summer camps!
Participation in summer camps is for children and young people between the age of 7 at the beginning of the shift and the age of 14 in the current year. Periods of stay are divided into shifts:
Shift A 2022
Monday June 13th
Thursday June 23th
€ 660,00
Shift B 2022
Saturday June 25th
Tuesday July 5th
€ 700,00
Shift C 2022
Thursday July 7th
Sunday July 17th
€ 700,00
Shift D 2022
Wednesday July 20th
Saturday July 30th
€ 700,00
Shift E 2022
Tuesday August 2th
Friday August 12th
€ 700,00
---
Registration fee: € 30,00
To be added to the participation fee, to be considered for all shifts.
---
Covid prevention rate: € 30,00
Temporary measure due in case of continuing state of emergency. To be paid directly on arrival at the camp.
IVA and RC insurance

Health costs up to € 10.00 each

Camp Gulliver programs as illustrated in the information material, with three meals a day
What is not declared in the information material and / or reported separately in the price list

Personal camping equipment for sleeping and eating meals

Budget for personal expenses
Discounts applicable on the total fee
Not combinable with each other and with other ongoing initiatives
For those who participated
Optional additional services on request
The equipment will be consigned directly to the camp
NATURE TRACKING LESSON
How to detect and observe animal tracks and footprints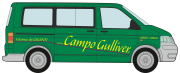 Organized trip
Transfer Milan – Reggetto of Vedeseta
Round trip (min. 5 px)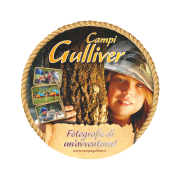 Photographic CD of camp
Containing a minimum of 350 photos of the shift lived in Campo Gulliver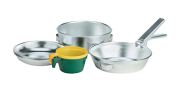 "Duo Ferrino" mess tin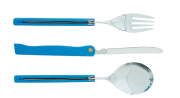 "Travel Ferrino" cutlery
Suitable for teenagers (ages 12-14)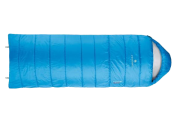 "Yukon Plus Square Ferrino" sleeping bag

"Dream Pillow Ferrino" self-inflating mattress
Terms of payment
For participation in summer camps
ADVANCE – To be paid upon booking: € 300,00 + any additional activities and/or services requested.
Any discounts will be calculated on the balance and communicated with the registration confirmation.
BALANCE – To be done before 15 days from the beginning of the shift, as per the summary indicated in the confirmation that will be sent after the booking.
REQUESTS received after our confirmation of registration must be paid directly at the camp.